Personalised Learning' is manifesting and one of the most discussed educational initiatives

 

today.
With the combination of pedagogic insight and technologies like AI (Artificial Intelligence) and ML (Machine Learning), learning has become personal, multi-faceted, contextual, and dynamic. Many schools are now adopting the personalised learning approach.  Educators are trying to bring everyone to the "right level" of challenge in the learning process. This "right level" is the level unique to every student. Therefore, this needs to be calibrated by the teachers. However, a teacher can only look at a certain number of parameters in this process. On the other hand, a Personalised Learning Environment (PLE) can use the best of technology to do this automatically.
Education is going digital.
Personalised learning, aided by computers can improve student engagement, increase attendance and better behaviour. This can also take care of the constraints of the one-size-fits-all education system or one-to-many teaching.  
Now enough about the buzzwords! So, what is personalised learning?

 
We often use Blended learning and Personalised Learning interchangeably in the field of online education.
Personalised learning, by definition, is learning anywhere anytime. In personalised learning, we give emphasis on personalising the content to suit the need of a student.
Blended learning, on the other hand, is the implementation of technology to improve or aid both the teaching and learning process. Blended Learning glues the analogue world or conventional way of learning to the digital world.
While personalised learning does not necessarily require technology, one needs to focus on individual learner's pace, need, and interests. Hence, learners' profile and evidence of competency-based progression are the two key aspects to create tailored and more impactful learning content.
Factors in Personalised Learning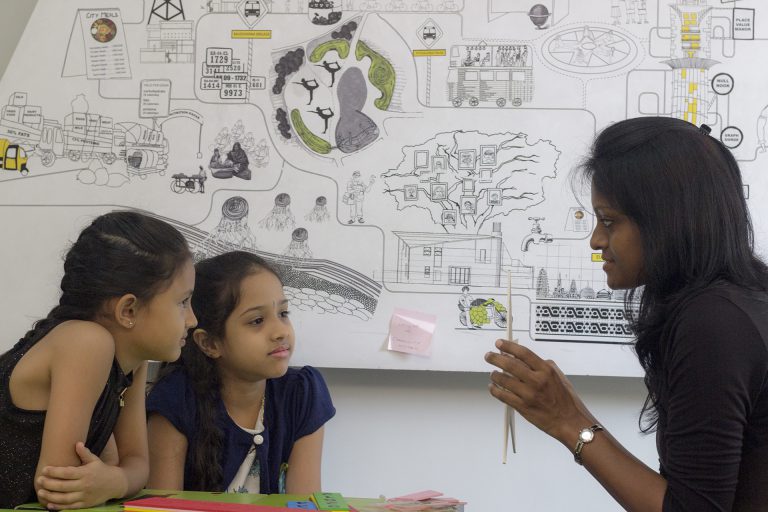 Let's look at the factors in personalised learning that can drive an education transformation. Let's also look at the reasons behind the school-wide personalised learning approach. Following are the main factors:
Customised learning pace as per each student's needs

Tailored content, learning objectives, and tools to optimise student learning

Learning decisions centred on learner interests, i.e., individualised learning

Learning flexibility in terms of students get to choose what, how, when, and where they learn

Supported by technology and influenced by the individuals' learning data

Helps students with a sense of control

 

Fulfilling the learning objectives in small groups

Assisting  and reinforcing the learning by blended learning and online learning
Making personalised learning more than an amorphous terminology
Being on the same page: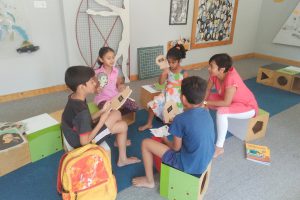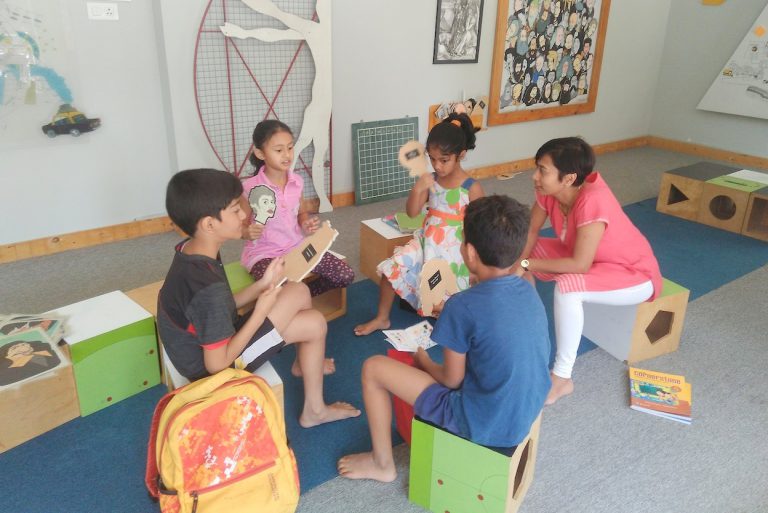 We need to share similar belief systems for clear communication about personalised learning. We can develop a framework for the entire school/education ecosystem to help students succeed. This is because the future of PL may depend on how much-extended support teachers offer. 
Learning their full potential:
PL plays an active role in student's learning with a range of techniques and flexibility of being allowed to complete their assignments at their own pace. The outcomes have already impressed many teachers and schools.
"Personalized learning is tailoring learning for each student's strengths, needs, and interests — including enabling student's voice and choice in what, how, when and where they learn — to provide flexibility and supports to ensure mastery of the highest standards possible", says iNACOL, a nonprofit that supports personalized and competency-based education. 
Success measures:
Becoming more competitive takes an improved assessment system. This is powered by an individual's learning data and accountability system that assures constructivism and resource-based learning. Several factors may be obstacles to success or in tracking progress. For instance, the socioeconomic background is one such factor. Here is where a learning intervention can maximise non-cognitive skills and learner engagement.
Adoption rate:
R&D in personalised learning is a costly affair. Private schools and franchise centres can be avenues to implement personalised learning. However, there is a need to simplify the replicability to an extent that even public schools and government schools can afford it. We can look at CSR (Corporate Social Responsibility) based assistance and funding for better adoption.
The personalised learning process doesn't have to start in high school. It can start right from primary school. 
Personalised Learning Environment (PLE) in NumberNagar
We at NumberNagar, look at the better ways for overall development of students. We do this to ensure a learner-centred and student-first approach.
One of the main USPs of NumberNagar Learning Space is to provide personalized learning to the children. This learning is facilitated by experienced facilitators.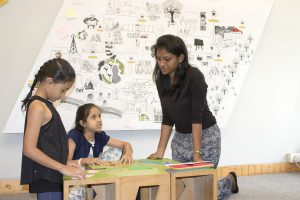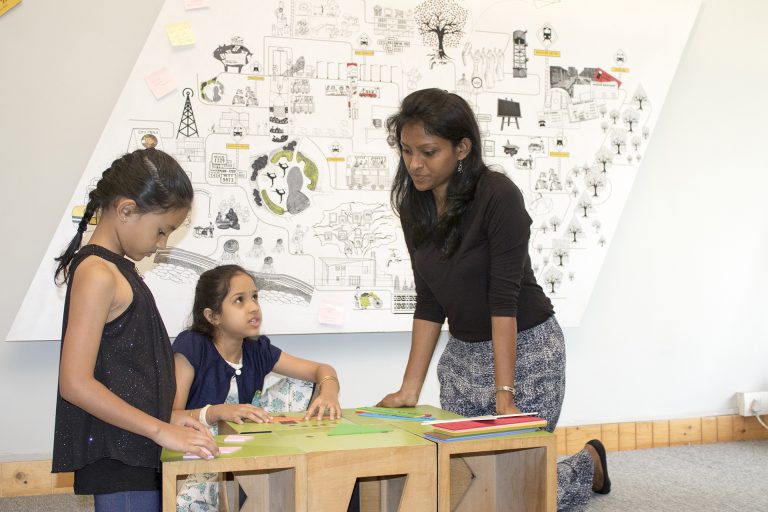 At the same time, R&D on Personalised Learning Environment (PLE) is in works for quite some time in our team. "Learning Paths" is in the centre of PLE at NumberNagar. NumberNagar's proprietary algorithms drive PLE. It uses the power of Machine Learning to create personalised Learning Paths.
Learning paths are the multi-level path a student takes to reach a goal. Students can take a different learning path to reach the same goal.
A learning path can be created dynamically based on the various things – the topics a student/parent/teacher choose to deal with, the current level of the student, etc.

Each node in the learning paths is independent. Each node has various properties to denote what it is for and where it fits.

There may be an insertion of new nodes/milestones in the learning paths based on the assessment results at a previous node/milestone. This is transparent to the students and strengthens their knowledge without showing a discouraging result.
Learning Paths are used to create a 'Personalised Learning' environment where:
Every student is treated differently
Weak students get extra attention and reinforcement
Strong students get extra content to keep them curious and engaged
Machine Learning based algorithms automatically decide the Learning Paths
The facilitator/ administrator/ teacher can decide the path one has to take in advance too
Refer to the following diagram for Learning Paths:


tl;dr
A Personalised Learning Environment (PLE) can use the best of technology to personalise the learning by focusing on individual learner's pace, need, and interests.
---
This article is co-authored by Parimita and Nishant.
The following two tabs change content below.

Parimita Krishna
Parimita is a media professional and has been working in the overarching space of editorial and content-driven strategies. She is also a member of IEEE, an editorial contributor to Getty Images and a volunteer. Her endeavour over the period has been to work with underprivileged communities with a mission to up-skill individuals on digital literacy to create a sustainable environment, and work on the positive social and economic impact for them. She volunteered for the United Nations as an SDG Advocate to promote awareness about quality education and climate changes and its consequences at various levels. She is also a part of a nonprofit orgnisation.

Latest posts by Parimita Krishna (see all)