"Education is what remains after one has forgotten what one has learned in school." — Albert Einstein
In our previous article on Blended Learning, we looked at many aspects. This article goes deep into many other aspects including learning strategy, and benefits of Blended Learning.
Learning is always evolving; especially in the age of the Internet. It is now instant, online, self-driven and on the go. Probably a decade later down the lane, it would not matter how or where did you acquire knowledge. However, it would really matter what you have learned, and the proficiency in leveraging the relevant skills then.
What do the experts say about online education programmes?
In an increasingly global economy, governments worldwide slowly recognise a need for educational reform. At the same time, they are also recognising new educational models for economic growth and to combat ignorance.
Developing countries like India have expensive quality education and opportunities are limited. In such scenarios, digital or online learning and the use of technology in the delivery of instruction is raising the level of education and literacy, dotting several milestones.
India's online education market is set to grow to USD 1.96 billion with about 9.9 million users by 2021, says KPMG in its 57-page exhaustive report titled 'Online Education in India: 2021'.
The face of education has experienced a sea of change over the last few decades. According to an Online Learning Consortium infographic report, 5.8 million students are enrolled in online courses in 2016, which is a 263% increase over the last 12 years.
India's techno-optimists believe that digital technology can help unleash world-changing transformations in the field of education. In fact, according to a survey conducted by AppyStore.in, a subscription-based digital learning platform for children, 58 percent of Indian parents see digital space more as a learning tool and less as a cool new thing and believe that their kids can benefit from the Internet-based learning tools.
Is there a flip side?
With India undergoing an economic transformation, amidst dramatic demographic change and cultural upheavals, digital education is something that is yet to make an inroad in primary schools of rural India. On top of that, a shortage of teachers and an inability to hire, train, and retain skilled teachers compound the struggle furthermore.
The current state of Blended Learning
We see a trend towards modern classrooms in prominent cities where they are trying to reap the benefits of having their old methods enhanced with the use of technology. This approach to learning is called Blended learning. In this type of learning, educators focus on the pedagogical changes and practices of blended learning. At the same time, teachers facilitate the personalisation of student learning.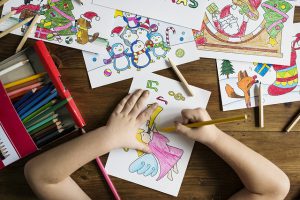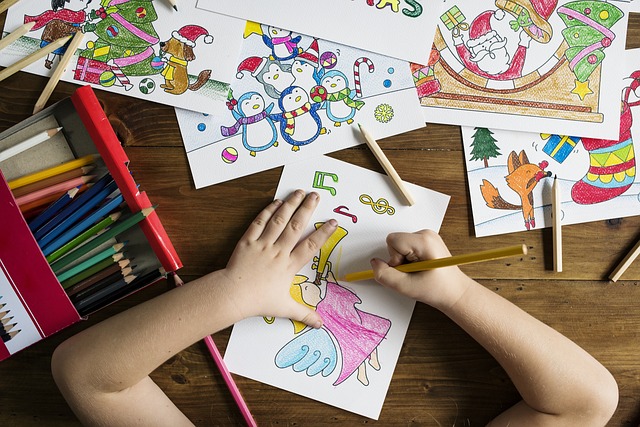 This unique method of academia benefits student as it encourages students and creates an environment for them to stay connected and continue learning during their physical absence in the classroom. Teachers are also embracing this new classroom style as they witness a progression in student engagement.
Transformation of learning?
Let's look at the transformations that have evolved from a physical classroom with a blackboard and paper hand-outs to online classroom with blended learning:
With Blended Learning, educators see increased student engagement, accountability, and adaptability.
Digital fluency: Educators and facilitators are encouraged to speak the language of technology and the language of learning at the same time.
Affordable high-speed internet and direct-to-device technologies help to create a learning community that offers student-centred, personalised, and instant learning resources anywhere, anytime and for anyone. This pedagogical concept can entertain students at mass in the geographies, where the resources are limited, but technological availability is reasonable.
It gives enhanced autonomy to students as they get to handle their learning material on their own. Here's where discovery plays a role to motivate a diverse group of students
Similarly, teachers also get to make time for innovation in spite of curricular demands in blended learning environments.
Peer-review is key to effective blended learning. Peer-reviews bridge the gap between face-to-face interactions and distributed learning. It also helps teachers to understand student characteristics and the learning outcomes.
Discovery and Exploration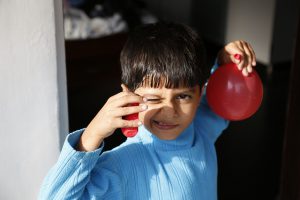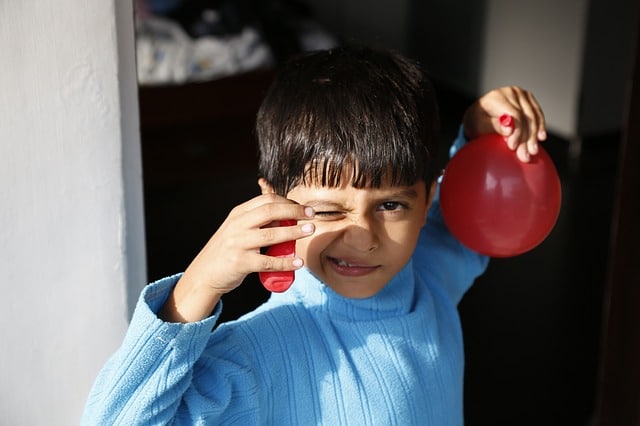 We think of blended learning as a fusion of analogue and digital world. This is done in a way to motivates children to explore and discover new aspects.
When children get into the habit of learning in this way, it positively affects their overall growth. Later, when they solve real-life problems, this skill automatically comes in the picture.
A habit of discovery and exploration in childhood literally rewires the brain for the better.
Defining Blended Learning
Now when we understand what Blended Learning can do and how it works, let's define it. Blended learning is the implementation of technology to improve or aid both the teaching and learning process. It glues the analogue world or conventional way of learning to the digital world.
The term "Blended Learning" was first coined in the early 2000s. A review of Blended Learning and its methodology is explained in detail in the book –  "The Handbook of Blended Learning: Global Perspectives, Local Designs; Bonk, C. J., Graham, C. R., 2006, John Wiley & Sons Inc., San Francisco". The most relevant definition as quoted in the book is:
"Blended Learning is Combining online and face-to-face instruction"
We at NumberNagar® define it in the following way:
Combining different modes of facilitation
5C™ and MI-based
Hands-on experience augmented by technology intervention
Reinforcement of learning using technology
Enablers to Blended Learning
Blended Learning involves using many artifacts – books, various analogue elements, and digital counterparts.
When there are so many moving parts, we need a way to unify everything. A Unifying App can help in the freedom of movement, exploration by children, a combination of learning from real teachers and Augmented Reality. We can do this with assistance from facilitators and parents.
While children use these tools to do more effective learning, this entire approach should feel very natural. This is one of the unique challenges in implementing any Blended Learning system. The mantra of "Don't Make Me Think" is of utmost importance.
How Blended Learning can help in "reinforcement" of Conventional and Experiential Learning?
Experiential learning is taking over conventional way to learning as a new way to learn by experiencing the process of learning. For example, at NumberNagar®, we have seen the following benefits out of Experiential Learning:
Students are more engaged.
They learn the concepts while having fun.
Their 5C™ (Curiosity, Clarity, Connectivity, Communication, Competence) Quotient go up multiple notches.
They get into the habit of exploring and going into the depth of every concept.
Now if we add the Blended Learning part of it, one important question arises in many parents' minds – "Is tech going to replace conventional and experiential learning?". The answer to this is a big No.
Blended Learning "reinforces" the learning of kids by
Finding out areas where kids need to focus more
Emphasising on complex concepts by means of media and immersive content
Giving the kids exercises and problems for the areas which need more effort or needs brushing up
Making the children curious about the concepts so they can start discovering the hidden side of everything
And connecting children to their immediate locality, city and to the global world to their learning with other children's learning worldwide.
Once the students learn "how to learn" using these methodologies, they never stop learning for the rest of their life. Blended Learning, where experiential learning is combined with the reinforcement power of technology make the hive mind much coherent.
Blended Learning can continue to adopt new development in AR, ML, AI, etc.; however, the principle behind it used in unison and in right mix with other methodologies, is the key challenge.
Blended Learning Experience in NumberNagar®
The Blended Learning Experience is NumberNagar® is a unique offering. Apart from the components and areas described in the figure below, the Unifying App also plays a major role.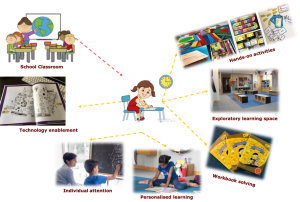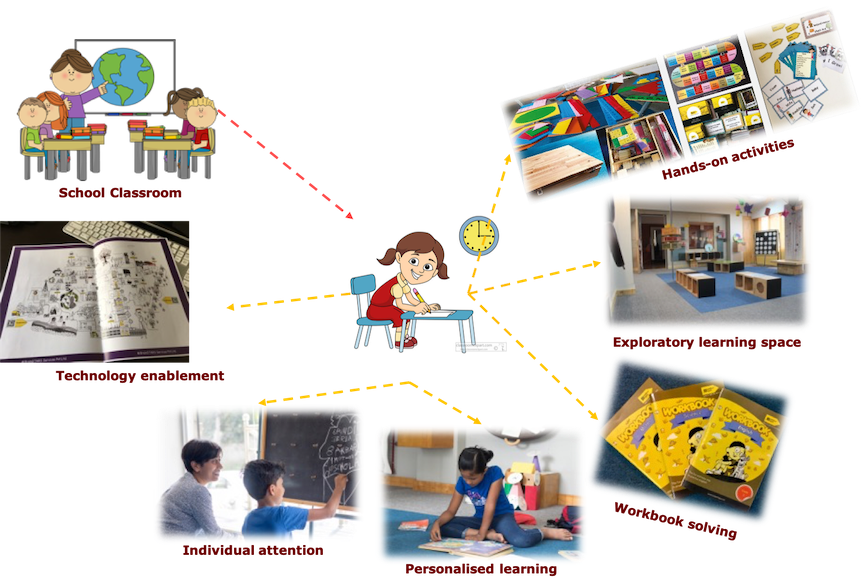 Following are the main focus areas of Blended Learning in NumberNagar®:
Hands-on activities for learning by experiencing
Exploratory learning space for a discovery-driven learning
Workbook solving to reinforcing the concepts
Personalised learning for the overall development of every child
Individual attention by facilitators for 360-degrees learning
Technology enablement to fuse the best of analogue and digital worlds
tl;dr
Blended Learning brings the skills of discovery and exploration, and can result in a 360-degree development of kids.
(Cover image credits – Pixabay/Michael Gaida)
This article is co-authored by Parimita and Nishant.
The following two tabs change content below.

Parimita Krishna
Parimita is a media professional and has been working in the overarching space of editorial and content-driven strategies. She is also a member of IEEE, an editorial contributor to Getty Images and a volunteer. Her endeavour over the period has been to work with underprivileged communities with a mission to up-skill individuals on digital literacy to create a sustainable environment, and work on the positive social and economic impact for them. She volunteered for the United Nations as an SDG Advocate to promote awareness about quality education and climate changes and its consequences at various levels. She is also a part of a nonprofit orgnisation.

Latest posts by Parimita Krishna (see all)