Learning from teaching
Last week in Biology class, matters of the heart were the main topic of discussion. The structure and function of the human heart, I mean! I teach Biology rarely, once in 2-3 years. Every experience gives me food for thought.
During our discussion, I made an erroneous comment that humans may be unique in having a sophisticated circulatory system with a four-chambered heart. My student was quick to correct me and told me that other animals have them too.
Slightly disappointed with myself, I came back and studied a bit to refresh my brain. Here is what I learned.
Chambered hearts, in general, are not unique to humans. All vertebrates and even some higher form invertebrates have chambered hearts.
Four-chambered hearts are definitely present in all mammals and birds

Three-chambered hearts are common in reptiles and amphibians

Two-chambered hearts are common in fish

Single-chambered hearts are present in other lower forms
Many vertebrates also have double circulatory system, like humans. This involves two loops of circulation to complete one cardiac cycle. One loop from the heart to the lungs and another from the heart to the rest of the body. Lungs convert de-oxygenated blood to oxygenated blood, which in turn is circulated to all the cells in the body. The double circulatory system is crucial in keeping oxygenated and de-oxygenated blood separate.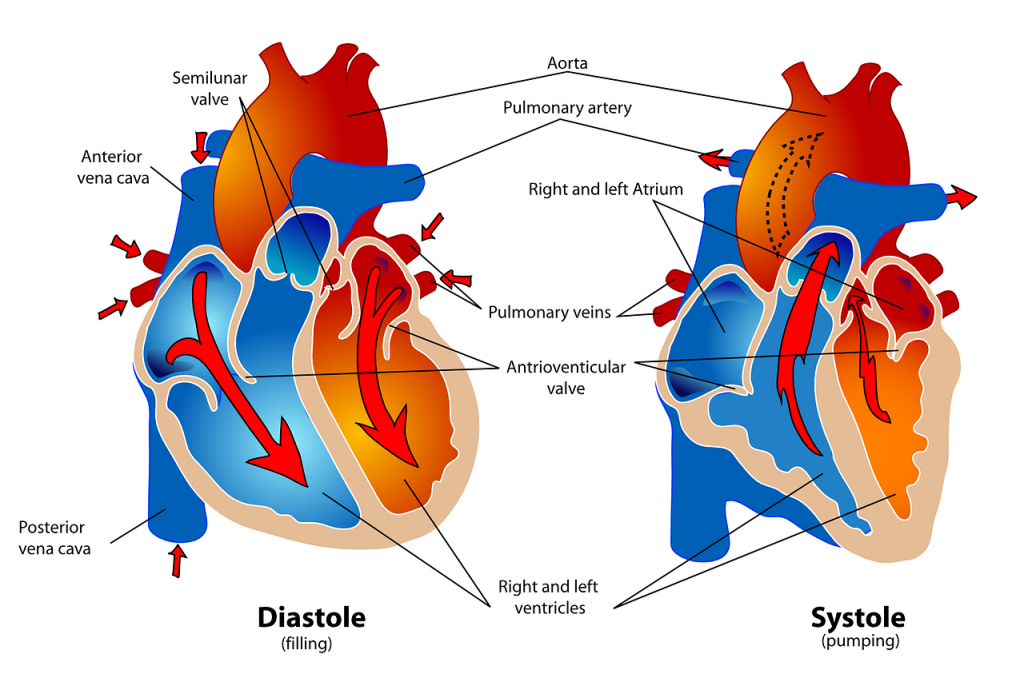 Curiosity feeds the brain
Here are some more interesting facts about the heart to ignite your curiosity.
The internet can throw up some unexpected titbits while searching for any kind of information. While I was looking for articles about the heart, I came across this interesting article about dinosaurs.
Did reading this short article ignite your curiosity to explore more? Share your thoughts in the comments.
Until next time, continue to stay curious!
Read more articles related to Science, Maths, and Education on our blog.
Featured image credits: StockSnap from Pixabay
The following two tabs change content below.

Dr. Soumya is an Educator and Researcher with a passion for reading, writing and teaching. She holds a PhD in Chemistry (Michigan Technological University, Houghton, USA). Her experience as a student and a teacher in two countries led her to pursue a career in Education. Her core work at NumberNagar® involves quality delivery of product and services at every stage of the customer life cycle. She leads the team that makes this happen. Previously she has taught Chemistry to first year undergraduate students at Michigan Technological University. She is a voracious reader and challenges herself to read 50 books every year.

Latest posts by Dr. Soumya Sreehari (see all)