Annular Solar Eclipse:
On 26 December 2019, the people of Bengaluru are in for a celestial treat – the annular solar eclipse. This is the eclipse of the sun. It happens when the moon while travelling around the earth, gets aligned between the sun and the earth. Shadow of the moon falls on the earth and for the people in the shadow region, there is an eclipse. People in the umbra region of the shadow witness maximum eclipse and people in the penumbra region witness partial eclipse.
For the current eclipse, obscuration of the Sun by the Moon at the time of greatest phase of partial eclipse will be around 90 percent in Bangalore, 85 percent in Chennai, 79 percent in Mumbai, 45 percent in Kolkata, 45 percent in Delhi, 42 percent in Patna, 33 percent in Guwahati, 70 percent in Port Blair.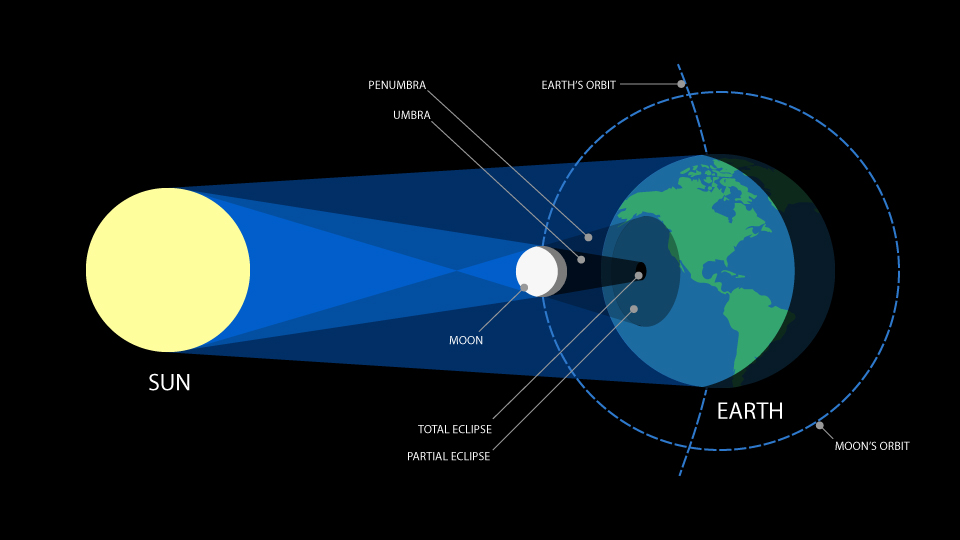 Historical references:
The event of the moon obscuring the sun would have created a memorable experience for the ancestors. Because of this, they kept records of these eclipses. Such observational evidence helps us verify the dates and places of such occurrences. During ancient times when there was no modern calendar or watches, these eclipses played a major role of time keeping.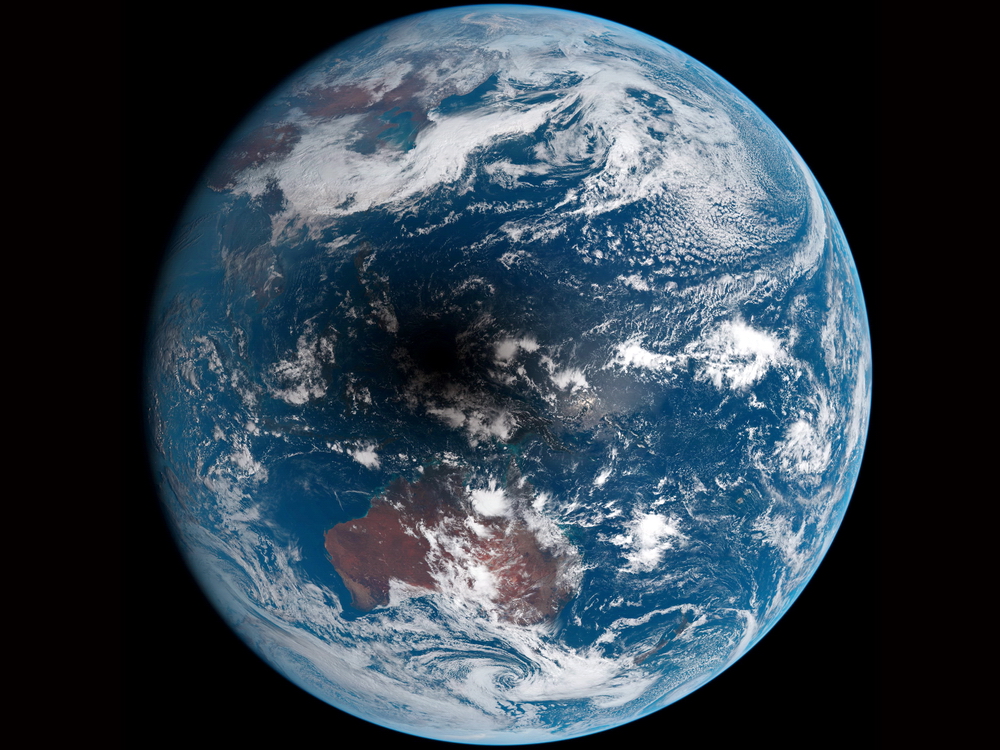 In our mythology, the Kurukshetra battle has a mention of the sun's disc covered by Sudarshana Chakra of Lord Krishna. If we consider this the author's way of accounting for an eclipse, we can find the date and time of the total eclipse seen from Kurukshetra and ascertain the exact date and time of the famous battle.
The sudden darkening of the bright disc of the sun would have created some element of fear in the minds of the common man in ancient days. It is not surprising that they attributed it to swallowing of the sun by dark forces.
With regular observation and systematic study of these eclipses, we know currently the meaning of eclipses. It is just a play of shadows and doesn't cause any harm to the sun or life on earth. The astrological association with the evil effects of eclipses is due to a pure lack of scientific awareness. It can also be due to sheer unwillingness to accept the results of modern research.
Observing the eclipse:
At this juncture, I urge the readers to share this knowledge with their less informed friends. Please visit the NumberNagar® Gubbalala centre and experience the eclipse with due care. You can test for yourselves that there are only a learning experience and no ill effects.
If you are not convinced that eclipses are safe, think about this experiment. When you are standing under an umbrella what kind of negative effects happen in your life because of the shadow of the umbrella? Nothing, right? Now the moon is acting as a huge umbrella and casting shadows on the earth. Why fear this shadow and hide inside your homes?
There is no need for anyone to worry about these eclipses. As a scientist, I have been following eclipses for a long time. I have also eaten food during the eclipse and have not detected any ill effects on my life. It will be two decades before another such celestial event occurs again in Bengaluru. So, here is your chance to experience the eclipse and share this knowledge with the next generation.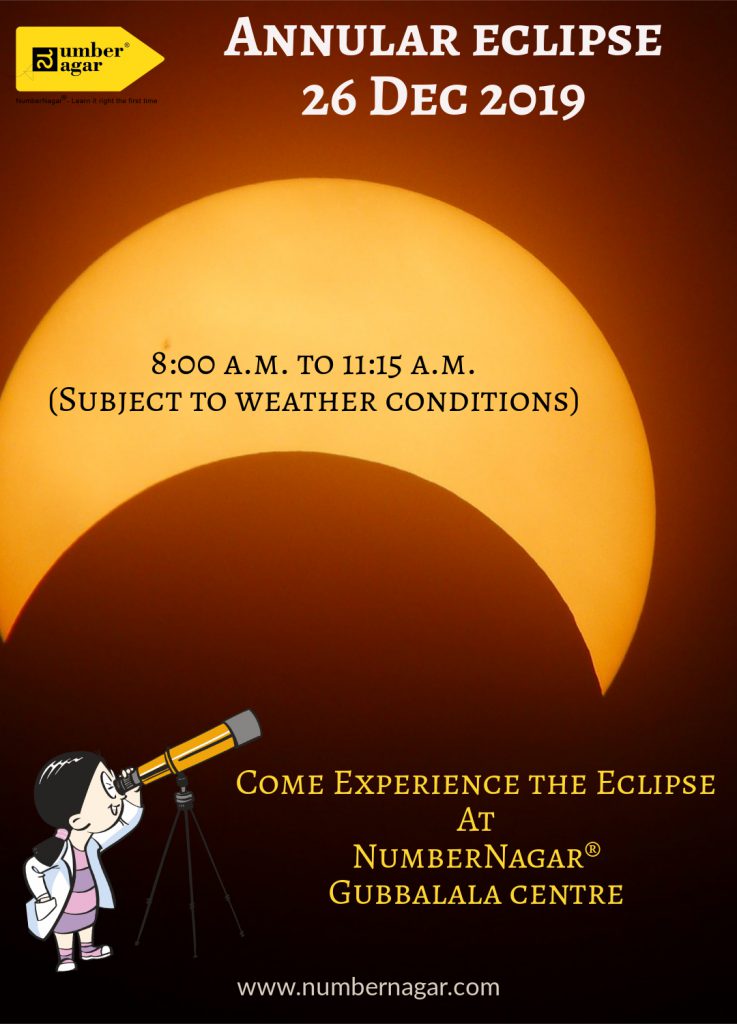 Data of the eclipse:
Start Time: 8:06 a.m.
Maximum eclipse: 9:29 a.m.
Last contact: 11:11 a.m.
So, see you between 8:00 am and 10:30 am at NumberNagar® Gubbalala centre, on 26 December 2019.
Featured image credits: Image by Chris Reich from Pixabay
The following two tabs change content below.

Sriraghavan S M
Sriraghavan (Raghu) is an Astronomer by qualification (MSc, Astronomy, Bangalore University) and a teacher by passion. He is a trained counsellor and psychotherapist. His firm belief and conviction to transform the education system in India led him to be an entrepreneur through NumberNagar®. His core work at NumberNagar® revolves around product presentations, academic content, and training. He teaches Maths and Science to young students, rubbing off his passion to them. He trains teachers as well, inspiring them to better themselves. He has taught Physics in educational institutes, during his early career days. He has travelled extensively all over Karnataka, training teachers and popularising Astronomy. He advocates multiple intelligence and is constantly on the lookout for new things to learn. He is ambidextrous and enjoys sketching. He was an avid cricket player in his younger days. He is an enthusiastic biker and uses long solo motorcycle rides as means of reflection and rejuvenation.

Latest posts by Sriraghavan S M (see all)