Every end is a new beginning.
Personal background:
In the beginning of the new century, humankind was also contemplating the end of the world. Firstly, the Y2K bug threatened the end of the IT world. Then, there was a widespread belief that "the world would end on 22 Dec 2012".
As a student of Science, I have always had my share of laughs towards such end-of-the-world theories. As a simple human being with some common sense, I think that when the end comes it usually catches us unaware.  No amount of science and technology will be able to predict the future accurately.
These events had their own impact on my career choice. I started training to be a professional astronomer under the guidance of Dr. G S D Babu at the M P Birla Institute of Fundamental Research. At this time, these predictions of the end of the world on 22 Dec 2012 which matched the end of the Mayan calendar encouraged me to understand the idea of calendars in detail. This research led me to learn about the idea of time in different civilizations and to the current understanding of time.
Also, about the same time, I met some students of Science who had taken the doomsday hypothesis too seriously. As a result, they had lost interest in education and used this as an escape route from learning. This made me realise that it was time to share my learning with young and impressionable students. I was thus encouraged to start serious work in education. My friends and I started our work of engaging young minds at school about scientific thinking.
The beginning of 5C™:
Any scientific pursuit begins with Curiosity – to know the unknown. This leads to learning more about the unknown, therefore leading to Clarity. The mind with clarity now looks for Connectivity – of the concepts to day to day life and the evolution of new ideas. Once these learnings get concrete, Communication to the rest of the world becomes important.
With these 4 Cs, we started engaging school students on Saturdays as part of the Science club and Science festivals during summertime. This happened for a greater part of the decade of the 2000s.
The method we adopted in our student sessions had its own impact by improving their Competence in scientific thinking. Today, I see many of our early students matured into respectable adults in their fields of expertise.
A bright spark:
Following our student engagement with 5C™, we continued to explore newer and better ways of enhancing Science and Maths learning in schools.
In 2010 and 2011, our focus was on creating something meaningful in the domain of Maths learning. We embarked on an ambitious project to create a path-breaking learning experience for Maths. A diverse team of architects, design thinkers, designers, psychologists, teachers, artists, fabricators, all worked together. The brainstorming of ideas to make Maths contextual and enjoyable beginning. This group of great minds churned together a mighty ocean of factors that contribute to the fear of Maths. This churning brought forth a brilliant spark of creating a learning space for a more meaningful learning experience in Maths. The team put together all topics that kids learn in Maths from UKG to grade 8 and conceptualised creative ways representing them that would attract children.
It is said that for any good thing to materialise, there is a right time and right place. I also realised that the right team is very important. The year 2012 turned out to be the culmination of the right time, the right space, and the right team for us.
Fast Forward to 2012 – a great coincidence:
The doomsday theory was looming large on the minds of the general population. Every second person I met was asking about what would happen on 22 Dec 2012. I remember being mostly annoyed with this question but also figured out a way to answer them. I would say, "let us meet on 23rd and see what happened". From 2005 to 2012, I have met thousands of students and teachers who had the same question and I gave them the same answer.
Then in the beginning of the year 2012, something unexpected happened. The Government of India declared the year 2012 as the National Year of Mathematics to commemorate the 125th birth anniversary (22 December 2012) of Srinivasa Ramanujan. From my childhood days, I have read about S Ramanujan and have been motivated by my Maths teachers to think and work like Ramanujan. Since 2012, 22 December has been celebrated in India as National Mathematics Day.
At this time, we were in the middle of the development of our Maths learning space. The prototype was shaping up and we were planning for the launch. This announcement came at the right time for us. We were excited that the country was looking at Maths education more seriously. There were conferences, workshops, Maths shows, movies on Ramanujan, and related activities throughout the year.
Since it was S Ramanujan's birthday, we planned to launch our new learning space on 22 December 2012. Yes, the doomsday! When the whole world was looking at the end of the world, we were looking ahead to end the fear of Maths. On 22 December 2012, we proudly launched our brainchild "NumberNagar®– a Maths learning centre".
Now whenever I meet the teachers who were worried about the end of the world on 22 December 2012, I tell them the story of the new beginning with NumberNagar®.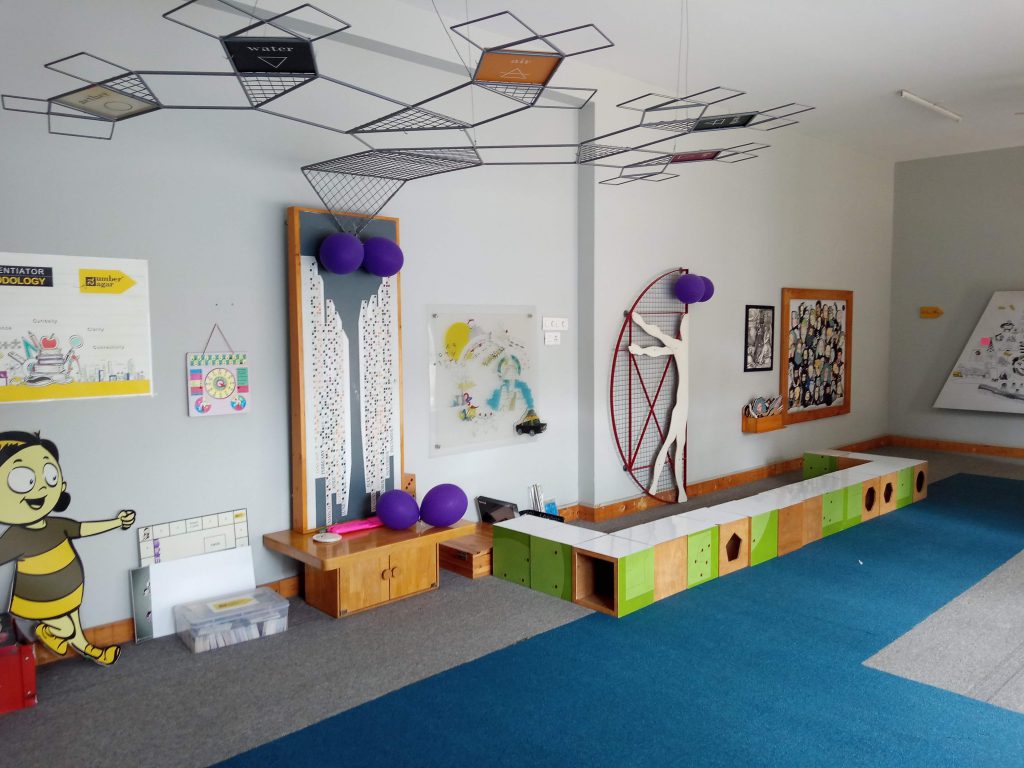 Looking back with gratitude:
In the next two days, NumberNagar® is turning 7 years. Like any proud parents, my team and I are overjoyed with the growth of NumberNagar®. Starting with Maths, it has evolved into a meaningful learning experience to encompass Maths and English. Subjects aside, it has emerged as a learning experience that facilitates children's active participation. Focus is on how to learn, how to think independently, how to be creative in finding solutions to problems. Fun and rigour are balanced at NumberNagar®.
NumberNagar® has been integrated into 50+ schools across India. Teachers and students find ways to be creative within the confines of their school environment. NumberNagar® also functions as an after-school learning centre. With a current footprint of 14 centres, mostly in Bengaluru, we look forward to expanding to 500 centres across India in the coming years.
As the year is coming to an end and we are looking ahead into 2020, we take this opportunity to thank everyone who has been part of this journey. Our investors, partners, employees, learning centre owners, parents, educators, advisors, mentors, and well-wishers have all been instrumental in making this journey possible and memorable for us. More than anyone else, a huge shout-out to all the little angels – the children who come to us and give us the opportunity to make learning more meaningful for them.
Happy Birthday to NumberNagar®! Happy National Mathematics Day!
************************************************************************
To know more about us, read:
The following two tabs change content below.

Sriraghavan S M
Sriraghavan (Raghu) is an Astronomer by qualification (MSc, Astronomy, Bangalore University) and a teacher by passion. He is a trained counsellor and psychotherapist. His firm belief and conviction to transform the education system in India led him to be an entrepreneur through NumberNagar®. His core work at NumberNagar® revolves around product presentations, academic content, and training. He teaches Maths and Science to young students, rubbing off his passion to them. He trains teachers as well, inspiring them to better themselves. He has taught Physics in educational institutes, during his early career days. He has travelled extensively all over Karnataka, training teachers and popularising Astronomy. He advocates multiple intelligence and is constantly on the lookout for new things to learn. He is ambidextrous and enjoys sketching. He was an avid cricket player in his younger days. He is an enthusiastic biker and uses long solo motorcycle rides as means of reflection and rejuvenation.

Latest posts by Sriraghavan S M (see all)