What is my method?
I have been a teacher for 2 decades now, I have not consciously reflected on my teaching method often. Lately, I have been watching the early seasons of the TV series Grey's Anatomy. In one episode, a character (a senior surgeon) asks a new resident in his team (a student/mentee), "What is your method?"
This conversation happens in a context where the senior surgeon is mentoring the younger resident. The surgeon continues to explain that one's method is one's legacy. This conversation stuck in my mind. I kept pondering over this for a few weeks.
Do we all have a method? Or do we go with the flow? My inference is that we all do have a method. It might be conscious or not, we all follow some patterns in life. Our daily routines, our choices of careers, our choices of people, and relationships – they all fit into a pattern. That pattern is our method.
In this state of pondering, I asked myself, "what is my method?". On introspection, I broke my thinking down to various aspects of my life that have contributed to my method. I present my thoughts here to you. Given that I wear a teacher's hat most of the time, I have come to believe that this is my teaching method.
Breaking it down
Childhood
As a child, I loved to copy and imitate best practices. This could be eating with a fork and knife when eating with a spoon was a novelty to my peers. It could be reading books above my grade level. I had an urge to know things early, ahead of time, before others knew about it. I think this was influenced by the high academic achievements of family members with whom I grew up.
For a huge part of my childhood, I also had a lingering question about my inner voice, the voice of my thoughts. I did not understand who was speaking to me when no one was around. Only later in life, I discovered consciousness and conscious thought.
College life
Aiming to be the best in what I do and not comparing myself with others was my mantra during college. I had a huge ego-driven attitude that I was better than my peers. This made me seek and enjoy the company of my seniors, I gelled well with them. High achievers, people who dare to do things differently, people who venture on to untrodden paths – they all motivated me. This was true then; this is also true today.
Career
When everyone I knew discouraged me from embarking on a teaching career, it drove me crazily close to the field. Inspired by stories of Richard Feynman and S Radhakrishnan as great teachers, I believed I could be an extraordinary teacher. This belief has subconsciously driven all my efforts towards achieving this goal.
Putting it together
On reflection, I find that these influences have made me a good listener and observer. I learn quickly from my surroundings and find ways to use that learning in practice. Adapting to situations and striving to create a peaceful environment around me is important to me. I abhor conflicts and use my oratory skills to avoid conflicts as much as possible. Many times, my poor choice of words has landed me in embarrassing situations, but then I have learnt quickly from them.
When I look back at my life experiences, I can precisely identify that my 'method' is a knack of understanding the big picture. I can see patterns even in seemingly random data, make quick adjustments to my learning, and apply it to the best of my ability. This has a huge influence on my teaching method as well.
Let me illustrate this with a simple example. 10 years ago, I was at a teacher training workshop at Chikmagaluru. My colleague, who had to take up the Biology session could not make it on that day. We did not want to cancel any session, so I stepped in to train Biology teachers on how to teach Biology.
Being a Physicist by training and passion, on that day, I relied on my 10th grade knowledge of Biology to conduct that session. I designed the session in such a way that all questions from the audience were answered by the audience. All I did was trigger their curiosity and facilitate the learning. This was an on-the-spot improvisation of my training technique. I ensured that the flow of the session was not lost, and I did not make a fool of myself. Also, in retrospect, my memory of my high school Biology lessons served me quite well.
Method is evolving
That training experience changed my understanding of what training is all about. Since then, I have not been a trainer or a teacher, I have sharpened my skills as a facilitator. Today that is precisely my teaching method. I facilitate my audience's learning; I do not teach them what I know.
This evolution has been possible largely because from an early age I have honed a specific skill. That is the knack of observing the world and storing these observations in my memory. Even at a subconscious level, I am ready to adapt to a changing world and life scenarios.
After 20 years of work mainly in the conventional school system, this year I have started working with an alternative learning centre. This is a complete 180 degrees shift in the belief system and approach. I have found that the best part is that I do not feel out of place. On the other hand, I am excited to learn something new. This has been possible because of my method. Summarising in simple terms, I want my life to mean something in the field of Education.
The recent activity of introspection has convinced me that we all have a method. Only thing is, we are not generally aware of it. A trigger from watching Grey's anatomy made me look closely at my method. How about you? What is your method? Please share your thoughts.
*************************************************************************************************************
All the articles related to Education on our blog can be found here.
*************************************************************************************************************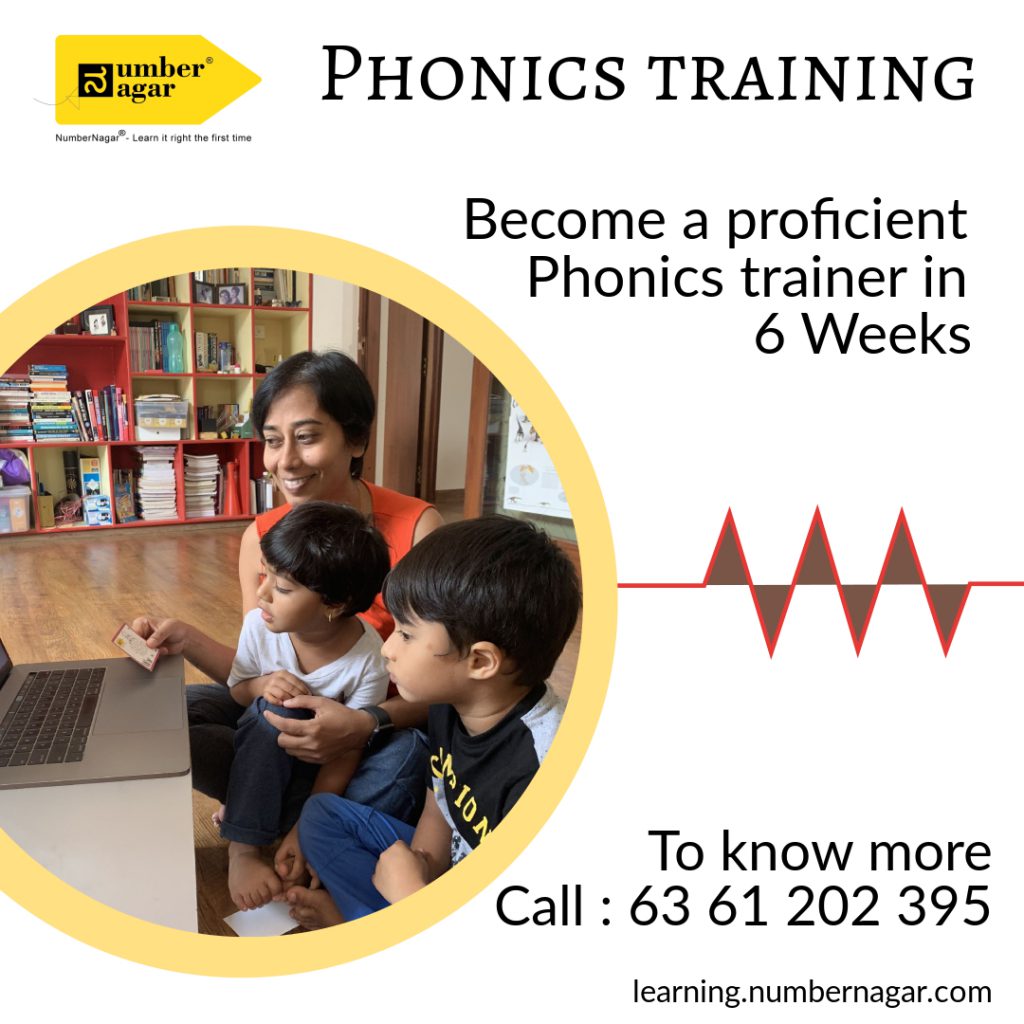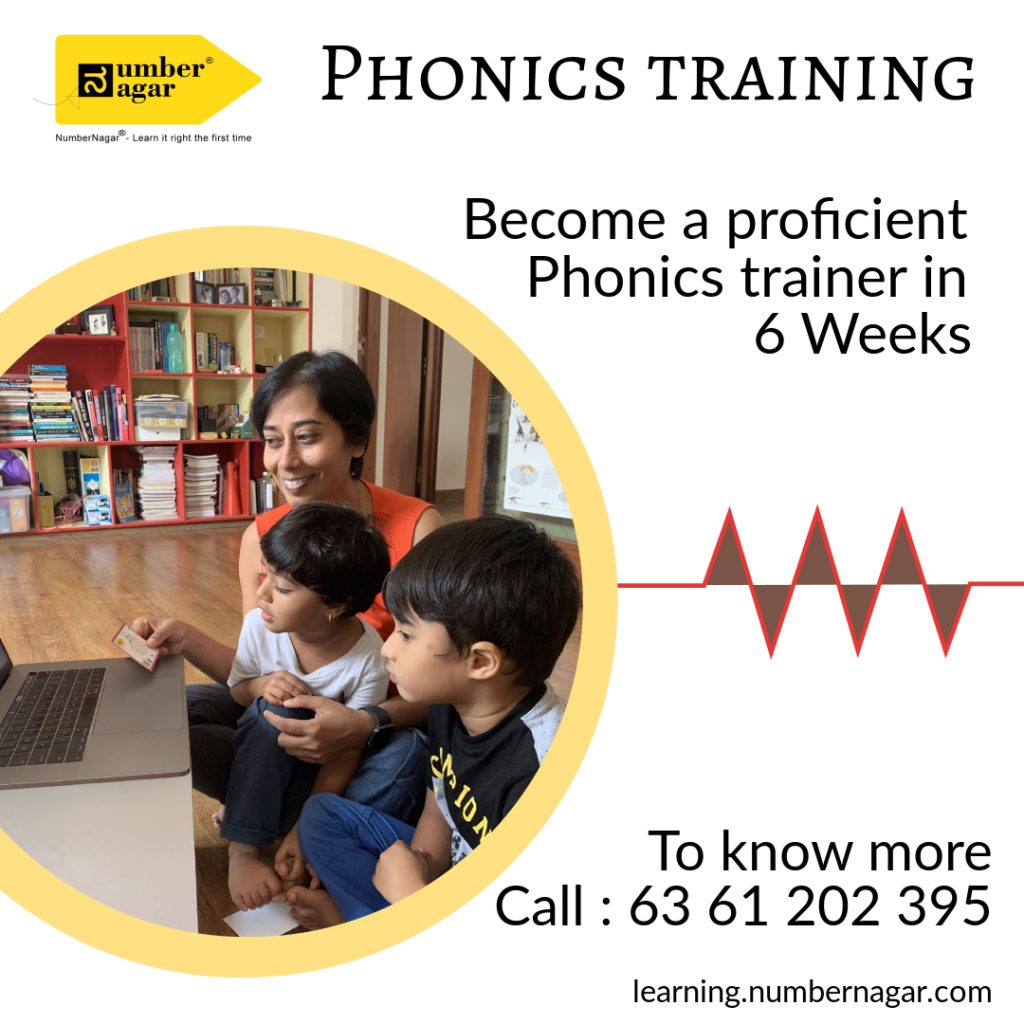 Have you explored the NumberNagar® Phonics Training Programme yet? It is the perfect way to start the New Year with a new skill. Reach out to us to enrol.
Featured image credits: F1 Digitals from Pixabay
The following two tabs change content below.

Sriraghavan S M
Sriraghavan (Raghu) is an Astronomer by qualification (MSc, Astronomy, Bangalore University) and a teacher by passion. He is a trained counsellor and psychotherapist. His firm belief and conviction to transform the education system in India led him to be an entrepreneur through NumberNagar®. His core work at NumberNagar® revolves around product presentations, academic content, and training. He teaches Maths and Science to young students, rubbing off his passion to them. He trains teachers as well, inspiring them to better themselves. He has taught Physics in educational institutes, during his early career days. He has travelled extensively all over Karnataka, training teachers and popularising Astronomy. He advocates multiple intelligence and is constantly on the lookout for new things to learn. He is ambidextrous and enjoys sketching. He was an avid cricket player in his younger days. He is an enthusiastic biker and uses long solo motorcycle rides as means of reflection and rejuvenation.

Latest posts by Sriraghavan S M (see all)