Vocabulary through imitation
For a child who is beginning to learn to speak, building vocabulary is primarily through imitation. She learns words by observing her surroundings and mimicking the words spoken around her. As the child grows and more conscious learning sets in, vocabulary building becomes a deliberate activity.
When the language is not the native language, more effort is needed in learning new words. Phonics is an excellent method for building vocabulary. When one learns how to decode the correlation between letters and sounds, it is simpler to recognise patterns. In the NumberNagar® Phonics Kit and method, we use the concept of word families to introduce new words. Word families use the human instinct of imitation and build a substantial vocabulary in the process.
Word Families
What is a word family?
A word family is a set of words where all words follow the same pattern of sounds.
Eg:
word family – 'an' – ban, can, pan, ran
In this pattern of words, the repeating sound, that includes the vowel, is called a 'rime'. The consonant that goes before the rime is an 'onset'.
Eg: for the rime 'ap', adding different onsets makes the word family – cap, gap, rap, sap, tap
Here is an example of a word family.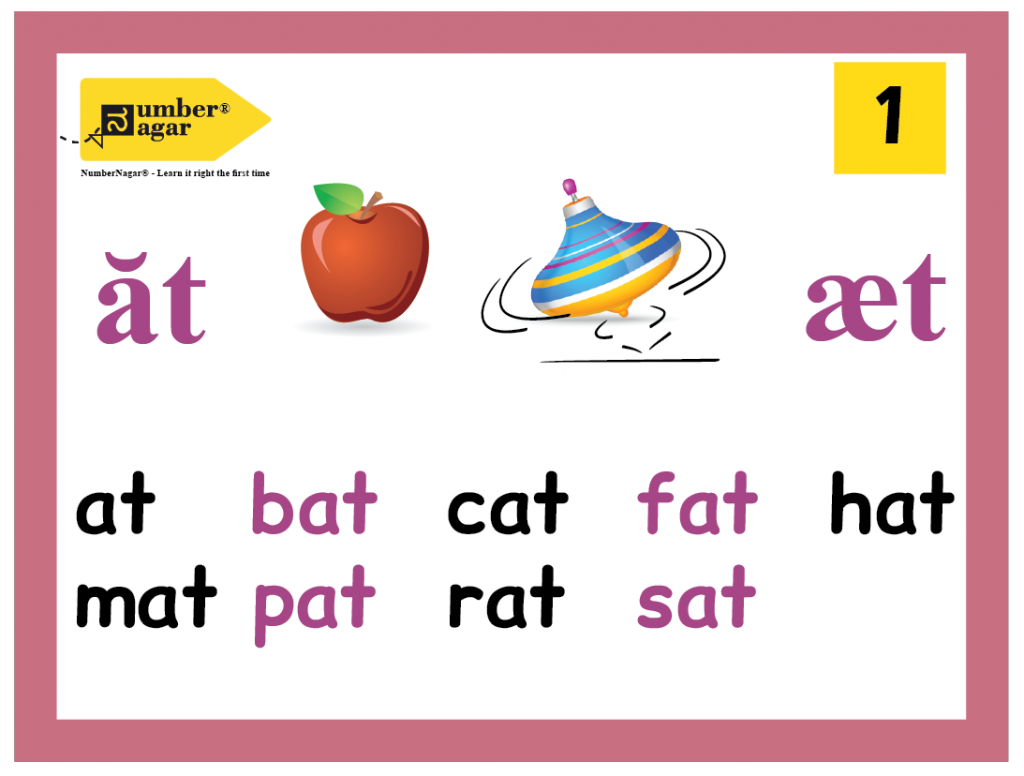 For early learners, introducing new words through word families is an effective method for building vocabulary. Because of the repeating patterns, the words can be learned and remembered easily.
Building vocabulary can be fun
I remember a game I played when I was in school – word building. Given a long word, how many smaller words can you build from it? I play it now too occasionally, to amuse myself in downtimes. I also play this with students. This game is an engaging way to exercise the brain and building vocabulary at the same time.
Let us play it here.
TRANSPORTATION
How many smaller words can you build from this? Can you find words belonging to the same word family? Go ahead, try it! Play by yourself or family or friends or anyone. Have fun and learn some new words along the way.
Until next time, continue to stay curious!
*************************************************************************************************************
All the articles related to Phonics on our blog can be found here. Did you know that the NumberNagar® Phonics method follows the widely acclaimed Orton-Gillingham approach?
*************************************************************************************************************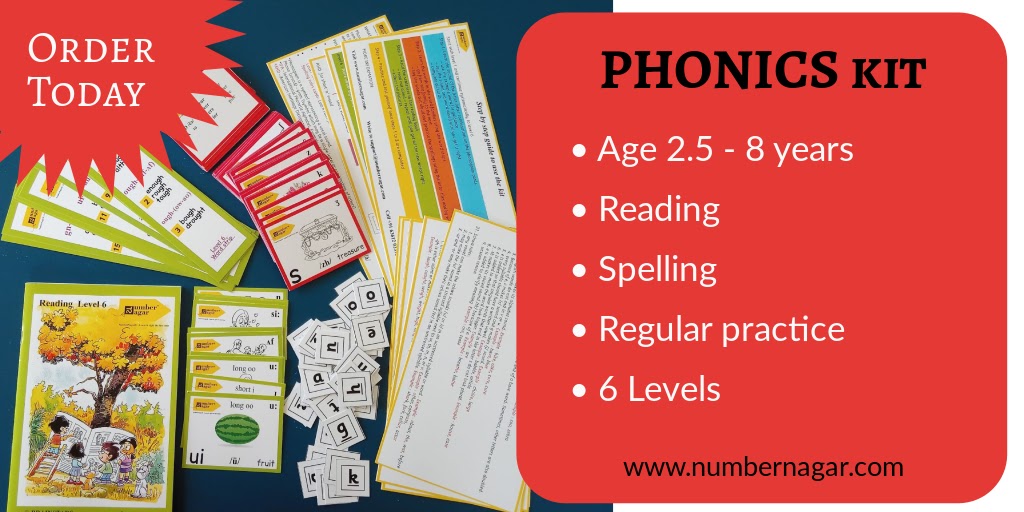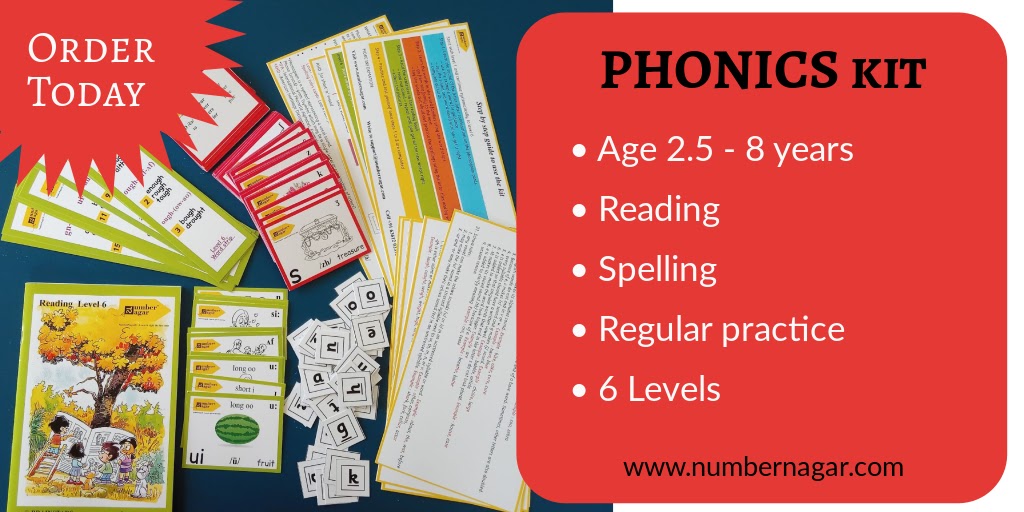 Have you explored the NumberNagar® Phonics Kit yet? It is the perfect gift for children in your family and friends' circles. Order your kit now and gift a child the joy of learning. Check out what our customers are saying about the Phonics Kit.
Do you want to be a Phonics teacher and make a difference in children's lives? Enrol in the NumberNagar® Phonics Training and Certification Programme.
Feature Image credits: narciso1 from Pixabay
The following two tabs change content below.

Dr. Soumya is an Educator and Researcher with a passion for reading, writing and teaching. She holds a PhD in Chemistry (Michigan Technological University, Houghton, USA). Her experience as a student and a teacher in two countries led her to pursue a career in Education. Her core work at NumberNagar® involves quality delivery of product and services at every stage of the customer life cycle. She leads the team that makes this happen. Previously she has taught Chemistry to first year undergraduate students at Michigan Technological University. She is a voracious reader and challenges herself to read 50 books every year.

Latest posts by Dr. Soumya Sreehari (see all)