Introduction
Over the last year at NumberNagar®, we have had parents enquiring whether Home-Schooling is a better option for their child. This question has become common with the new generation of parents wishing to give their children better learning opportunities. Since 3 out of 10 parents have started asking about this, I thought of exploring the option in this article.
Historically, there were home tutors who gave lessons to kings and their kids. Rich families educated their daughters at home when schools were restricted to boys only. Then the system evolved into a place where co-educational schools are the norm. The concept of home-schooling, therefore, is not a new one in the Indian context.
School system
Even though the school education system is continuously evolving, it is at least a few years behind its time. So, the big question is, is the system really helping the student of today? The schools' evolution is mapped to the requirements of educational boards and not really to student needs. This evolutionary process is time-consuming and hence at least a generation of learners is left behind. The current school system benefits the student who needs little help or no help at all from the system.
There is a segment of students who need individual attention from their teachers. This cannot be achieved in the existing schooling system. Many alternate schools are trying different approaches, but these are also useful for a limited segment of students. Between the two, there is a larger segment of the student population that is left unaddressed. This segment is perhaps the one exploring home-schooling as an option.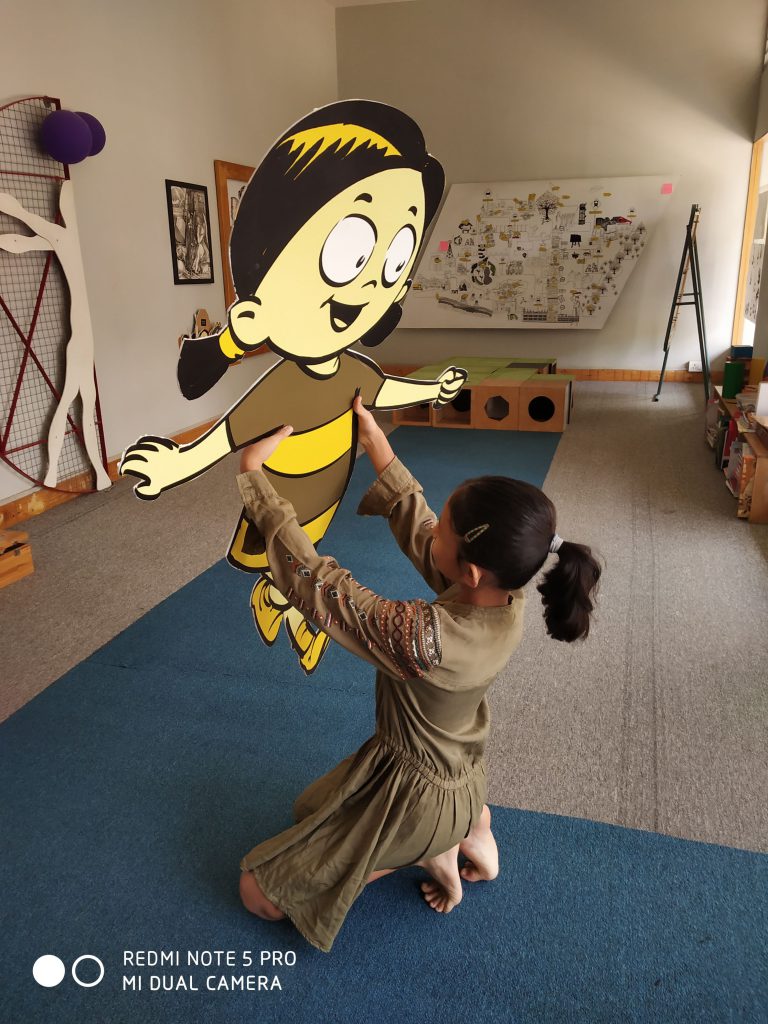 Decision making process
If you are looking to home-school your children, here are the critical questions to ask yourself. There are many questions that will cross your mind; however, I have chosen the fundamental ones that need the utmost clarity. These questions have been shaped by my understanding of society and my learning from peers and parents who are home-schooling their children.
#0. Are you doing it out of conviction or for convenience?
What is your primary motivation to explore home-schooling? Is it because you think it is easy and convenient as one of you is at home? Do you think that doing so can save school fees? Or are you really convinced that your child is better off without the regular school where she is usually under stress of high expectations and less support?
These primary questions should be answered with no bias and reservations. It decides the rest of the course of your action.
#1. Is the existing school system not addressing any learning requirements of your child?
Understand the learning difficulties of your child, her learning styles, and the gap in the current system. The possible reasons that a child is not good in academics could be many:
bad friends circle
bad teachers
bad environment
utter lack of interest in studies
incompatible home environment
The attitude of parents towards school-based learning is also a reason the child might not be interested to go to school. This is simply a lack of respect for the system. It is very important to put all the cards on the table and assess your situation. These choices affect the child over the long term and hence patience is the key ingredient. Being honest in the assessment will help to attain clarity in decision making.
#2. Have you tried alternate schools?
Once you have zeroed in on the exact reason for your child's lack of interest, it is advisable to allow them to explore alternate schools. These schools follow flexible curriculum and are not focused on examinations as the only mode of student assessment. Though there are lot of schools claiming to be alternate, a lot of them fall back on regular modes of evaluation. So, thorough research into these schools will be needed before you enrol your child. Remember, if you need to measure the improvement in your child's learning skills, assessment is inevitable.
#3. Are you ready to forego your career growth and invest time in your child's education?
This is one of the biggest decisions one must take while opting for home-schooling. The child needs to be continually governed. This is addressed by the structured timetable of the school system for 8 hours in a day. When those 8 hours of structure rests on you, the parent's responsibility is huge. You need to take complete ownership of guiding them towards self-directed learning. This is a lengthy process. It will easily take two to three years for the child to understand her role in learning on her own. This dedicated time with your child means that your career growth will take a back seat. It will also affect the family finances. Therefore, financial planning becomes a key factor before taking up this path of home-schooling.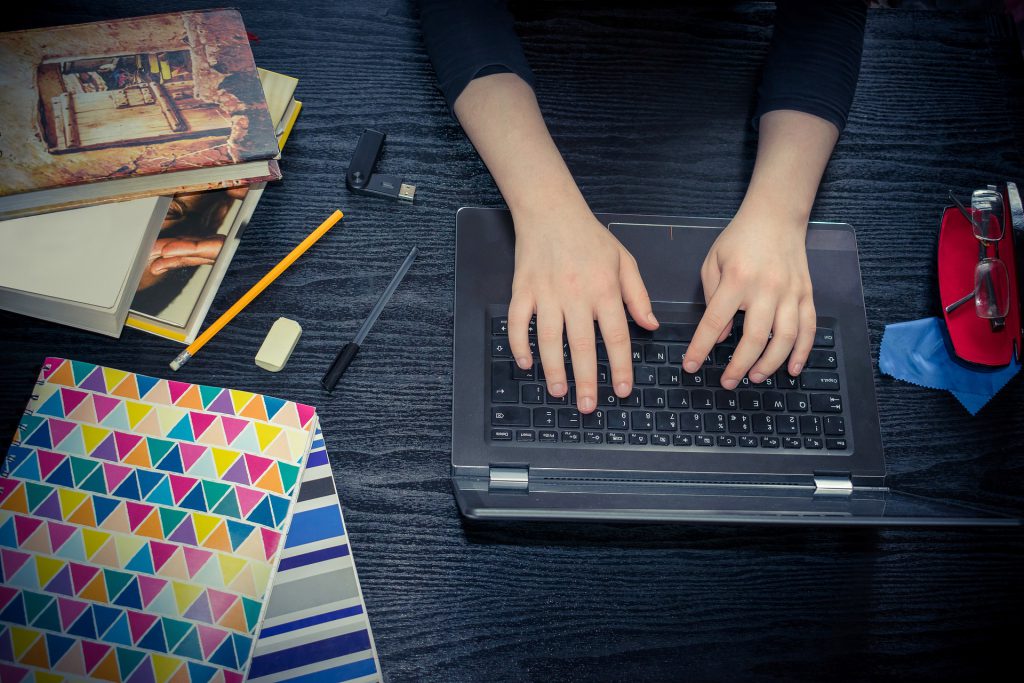 #4. Do you have a support mechanism that will help you in this journey?
The next question is about the support mechanism. Are all relevant members of the family agreeable to this decision? This is crucial because family support plays a huge role, this is your internal support mechanism. External support can come via centres like NumberNagar® for concept learning. Arts learning centres would cater to artistic needs of the child. Any activity centre will help in developing peer interaction. It is very important to keep the social well being of the child as top priority while home-schooling. There is a greater chance that the home-schooled kids will get socially awkward if they are schooled in isolation. This happens when parents have strong opinions about social interactions and dictate a very specific social circle for their children. Seek out other home-schooling parents for support as well. A well-rounded support mechanism (both internal and external) is a primary need.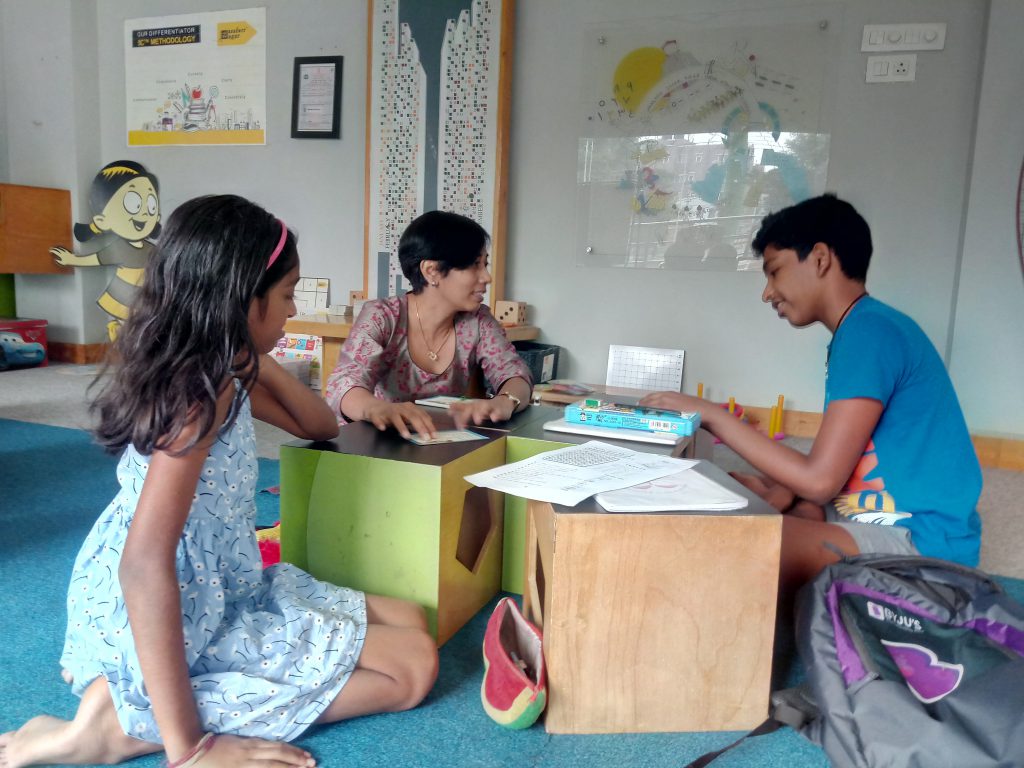 #5. Are you willing to allow your children to explore alternate careers in the future?
One of the consequences of home-schooling is that the child might not appreciate the mainstream competition for mainstream careers. Also, they might opt for careers that as a parent, you might be unaware of and not approve. These are possible situations and need not be probable ones. It is good to be prepared, nevertheless.
Summing up
Home-schooling has its own challenges. In my journey as a teacher, I have come across parents who start to home-school their child with the mindset of giving them a better learning opportunity. But during the process, they end up confusing the child more than she was before. It is a decision that needs deliberation on the relevant points that suit your child, you, and your family.
tl;dr: Home-schooling has its own challenges. It is a decision that needs deliberation on the relevant points that suit your child, you, and your family.
The following two tabs change content below.

Sriraghavan S M
Sriraghavan (Raghu) is an Astronomer by qualification (MSc, Astronomy, Bangalore University) and a teacher by passion. He is a trained counsellor and psychotherapist. His firm belief and conviction to transform the education system in India led him to be an entrepreneur through NumberNagar®. His core work at NumberNagar® revolves around product presentations, academic content, and training. He teaches Maths and Science to young students, rubbing off his passion to them. He trains teachers as well, inspiring them to better themselves. He has taught Physics in educational institutes, during his early career days. He has travelled extensively all over Karnataka, training teachers and popularising Astronomy. He advocates multiple intelligence and is constantly on the lookout for new things to learn. He is ambidextrous and enjoys sketching. He was an avid cricket player in his younger days. He is an enthusiastic biker and uses long solo motorcycle rides as means of reflection and rejuvenation.

Latest posts by Sriraghavan S M (see all)